Santa Monica Pre Wedding
Santa Monica Engagement | Temescal Gateway Park wedding
We  discussed a lot about the location for their engagement over e-mail and finally locked it in Santa Monica. I suggested we go to Temescal Gateway Park,  20 minutes further from Santa Monica, where I used to hike.Temescal Gateway Park is a place of tranquil beauty. With its native plant landscape and a rich coastal wilderness you may witness the change of seasons in all of its colorful glory. This park is also a very popular venue for weddings and events. You will always see weddings held on weekend in summertime. On the shooting day, it was foggy onthe beach side, and the sunshine come though the cloud make the light very dramatic. Temescal gate park wedding
It was a fun session. They wanted a picnic theme session so Eric and Karina did a lot of homework.  They brought  some fruits, wine, blanket, magazines, books, flowers, snacks,small toys, etc. Karina and Eric are very considerate, they even brought the stepladder for me to shot from high angle which you willnoticed from the photos.After Temescal Gateway Park we went to Third Street in Santa Monica for the 2nd part of the engagement and we got some beautiful night scene shots for them.
I couldn't wait their wedding in August this year.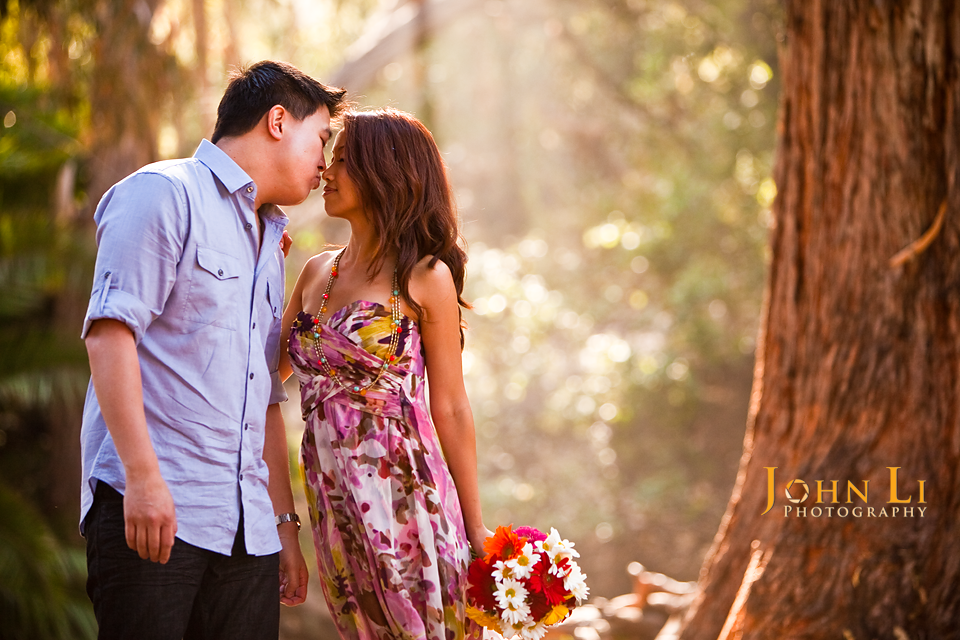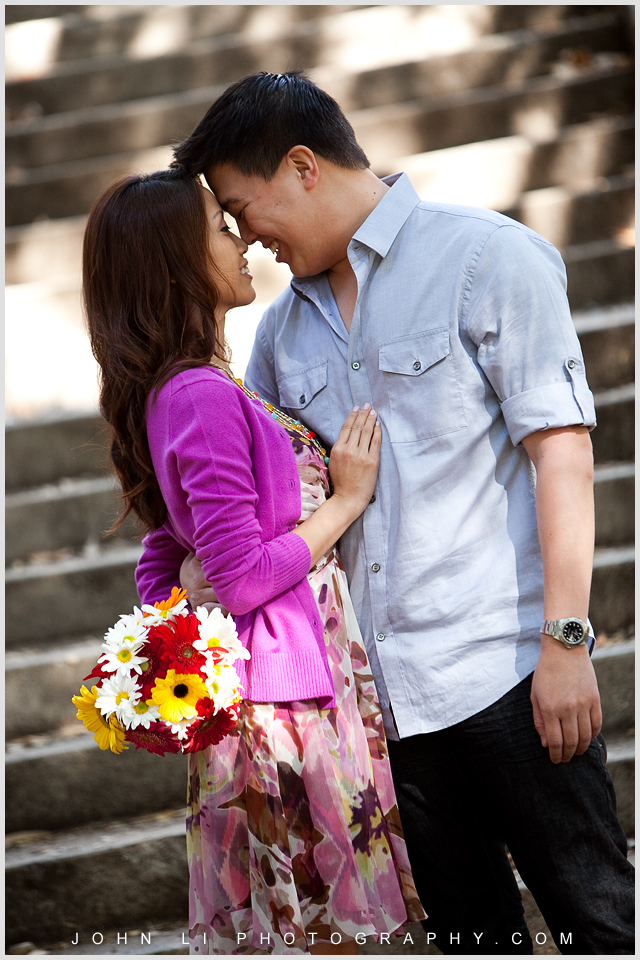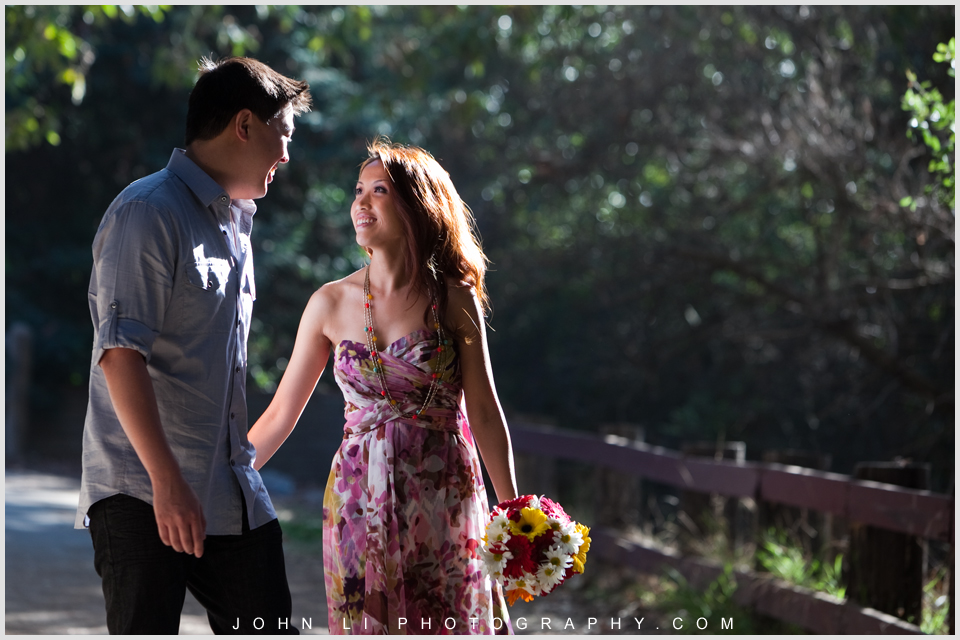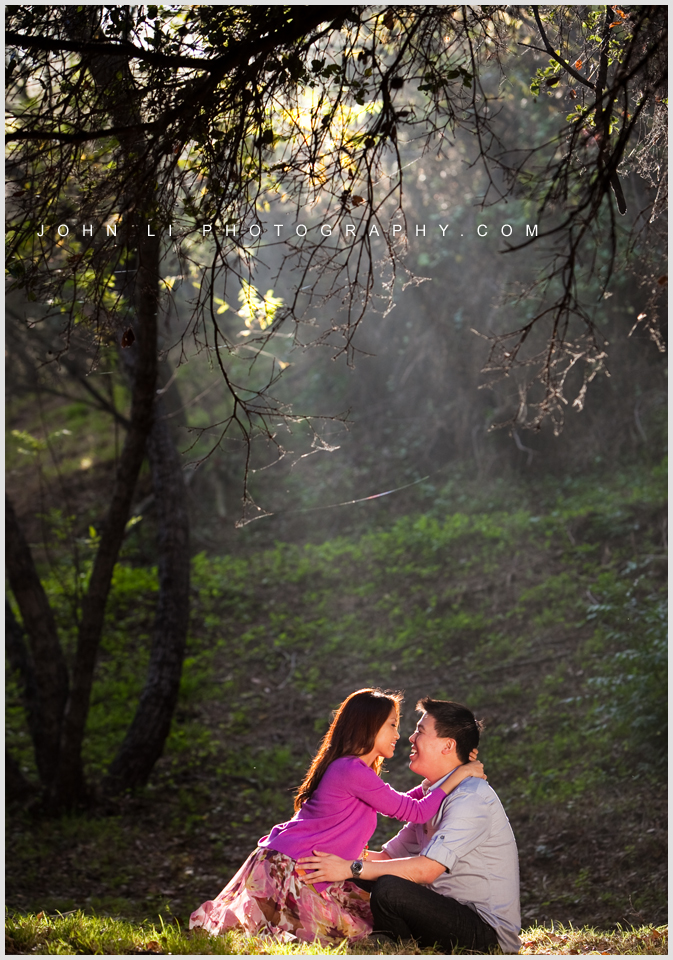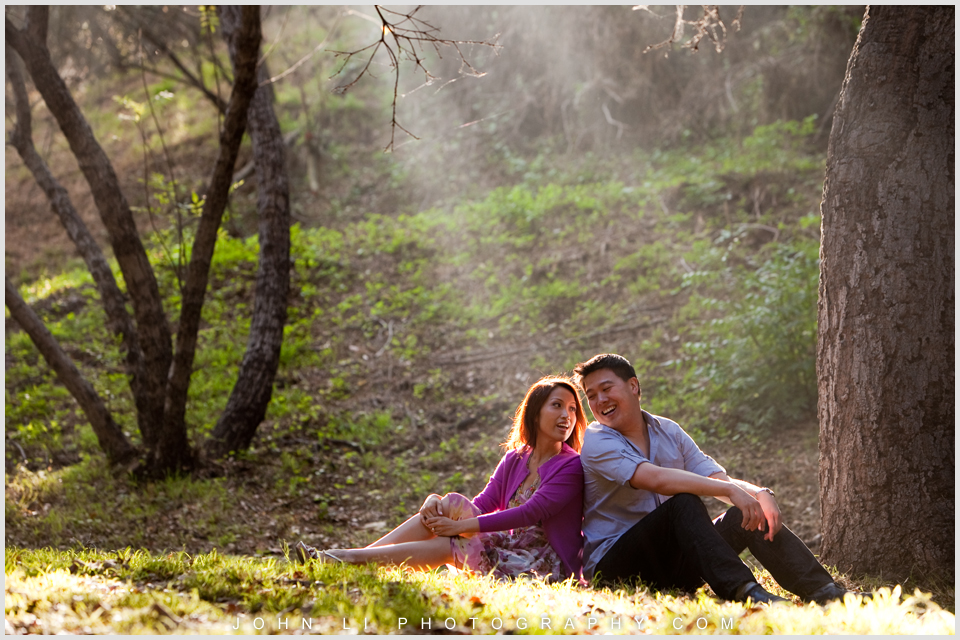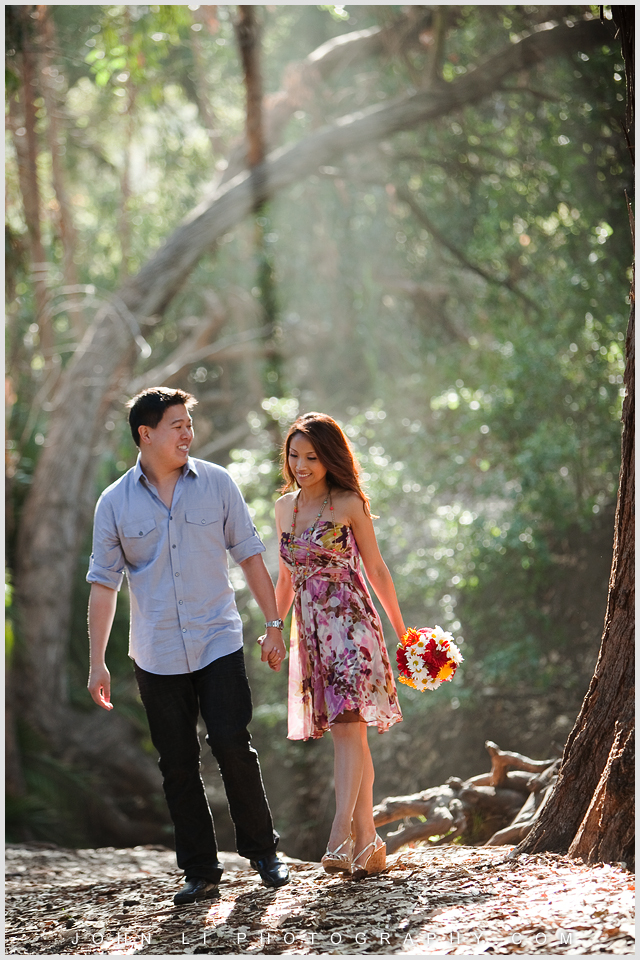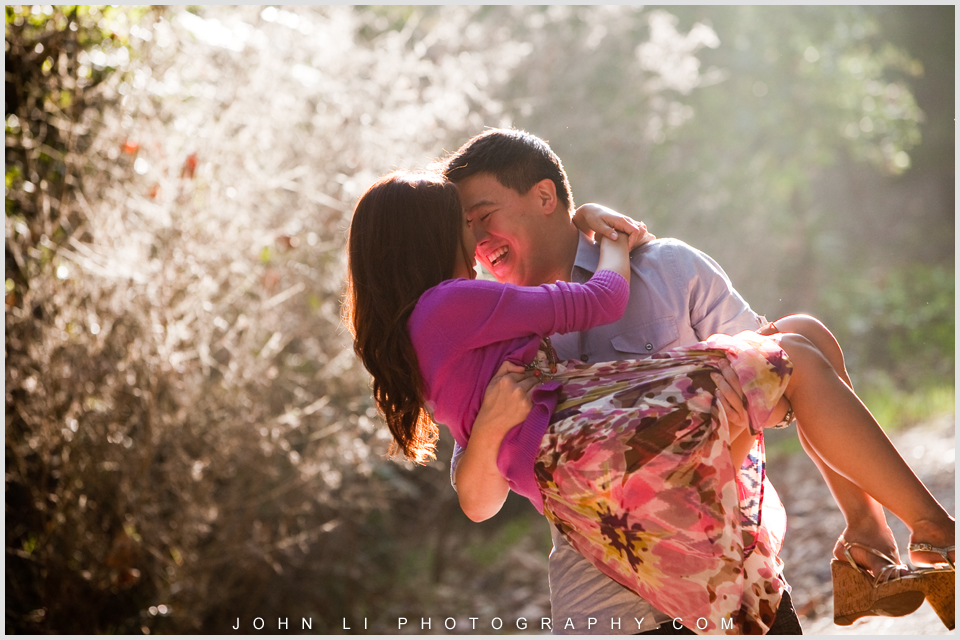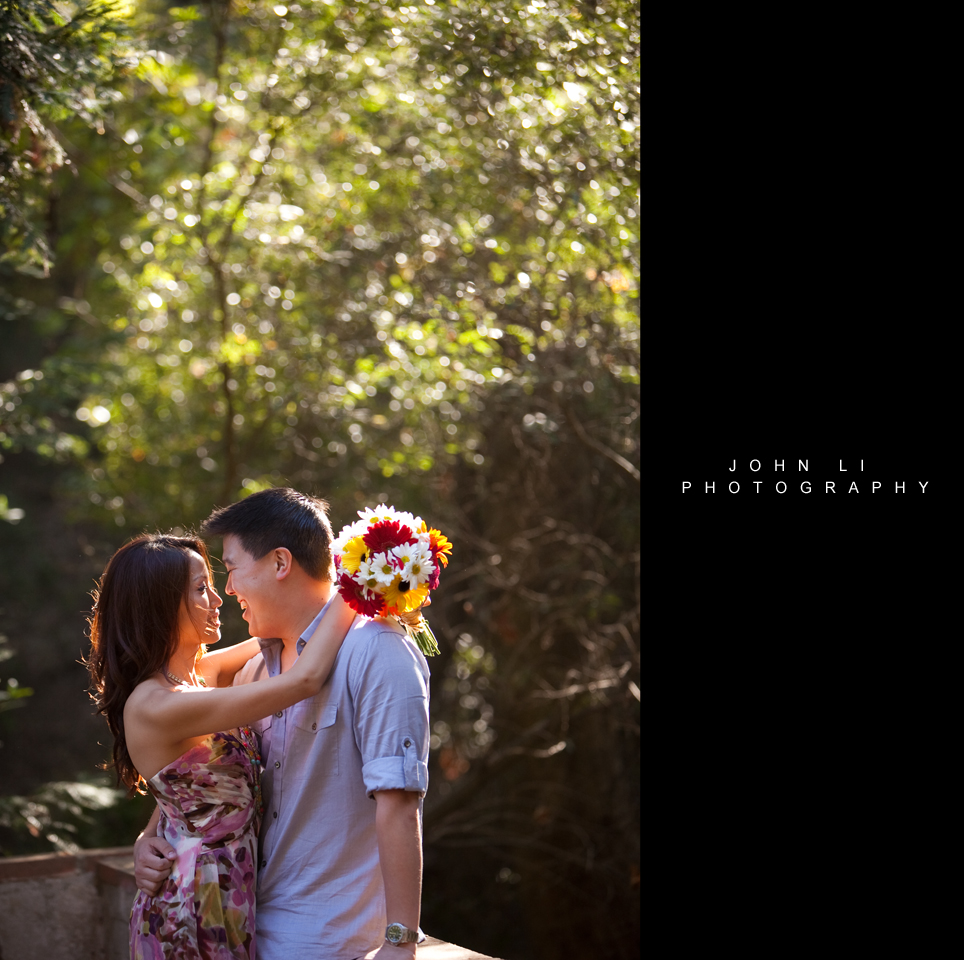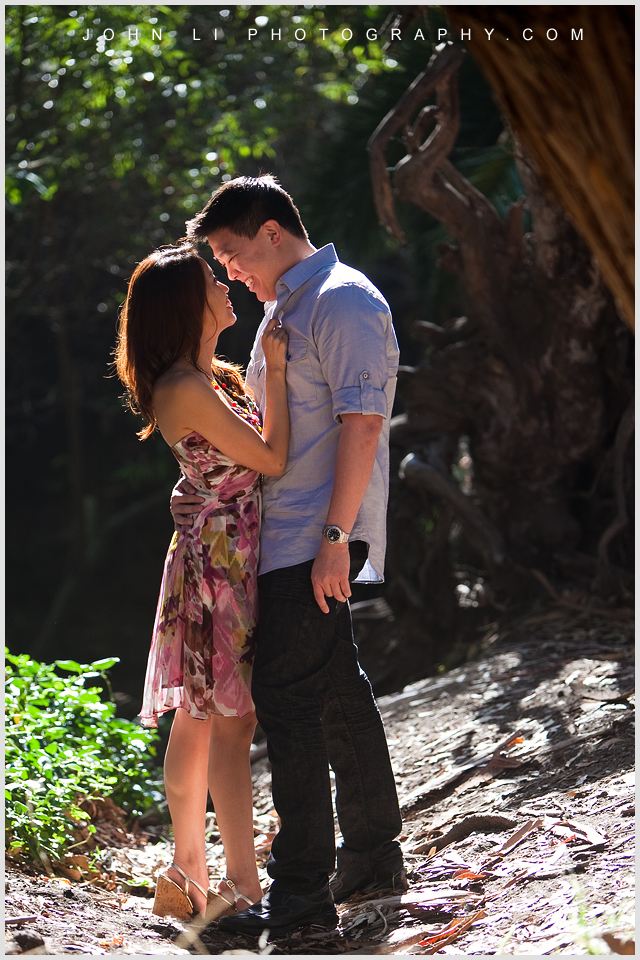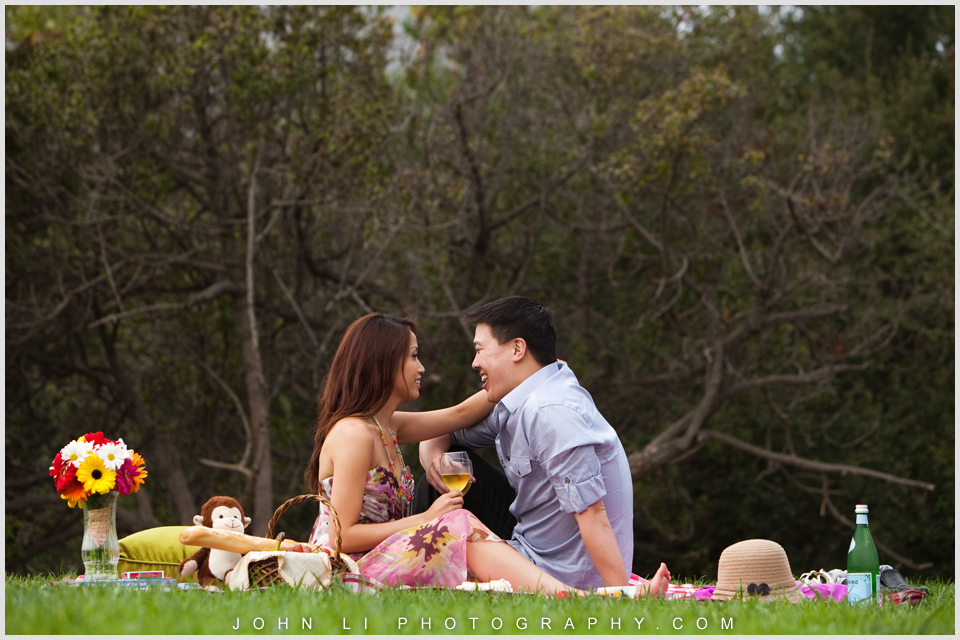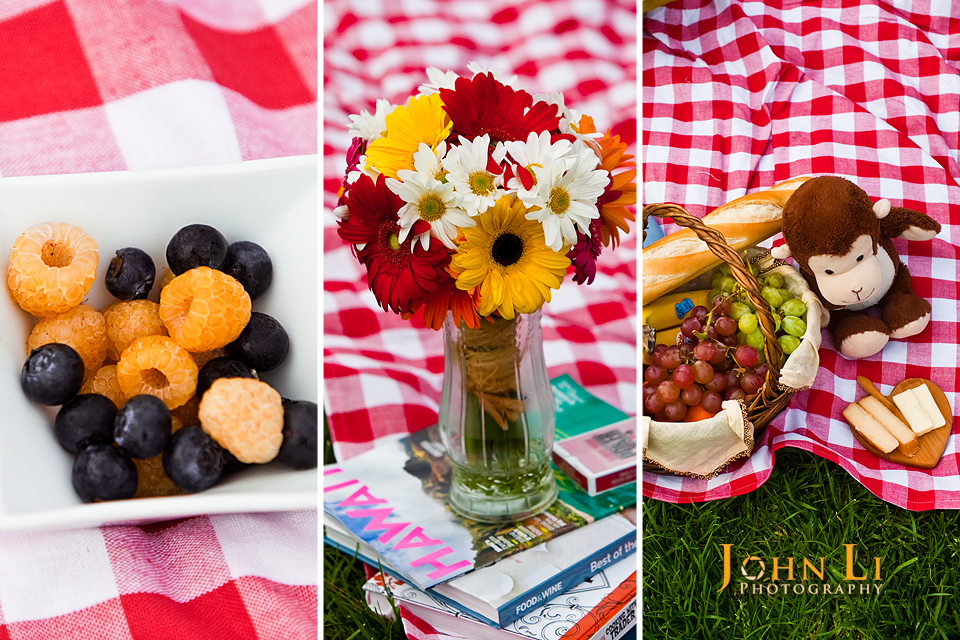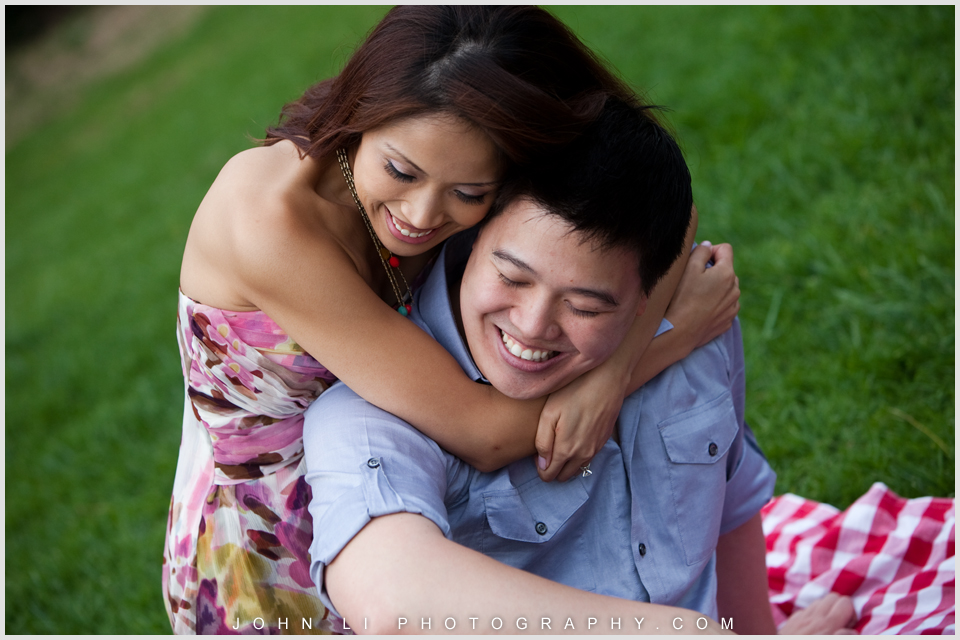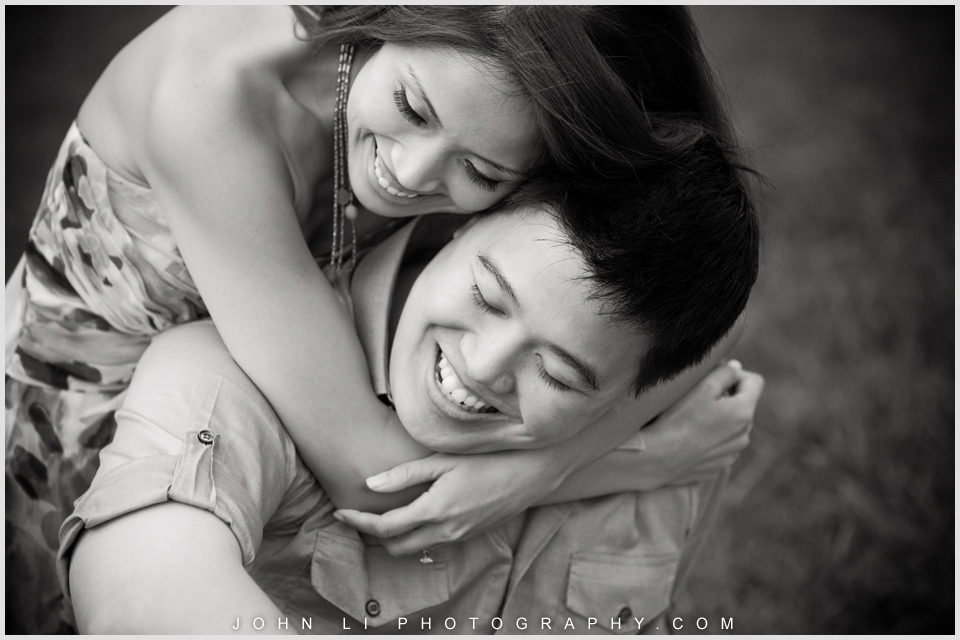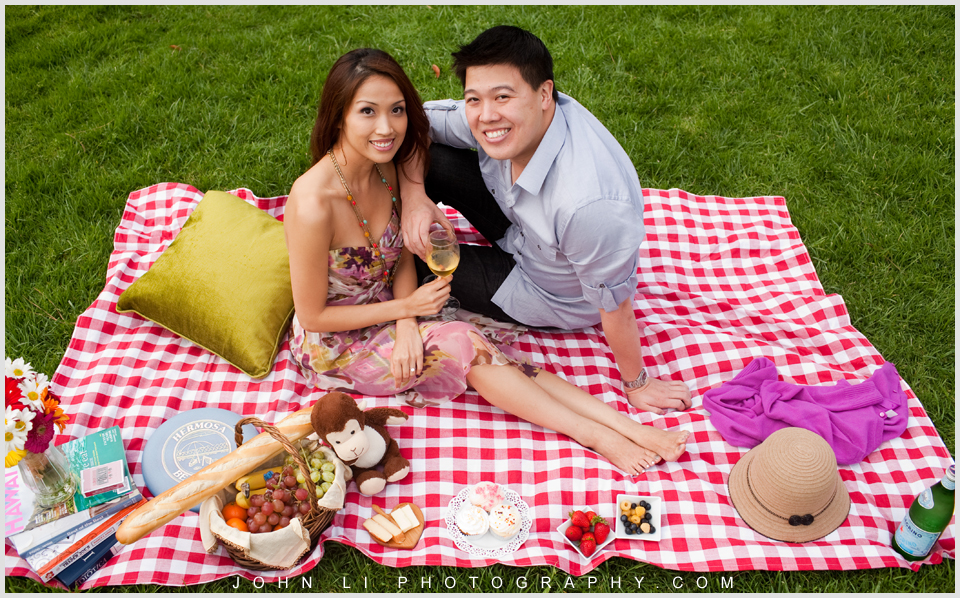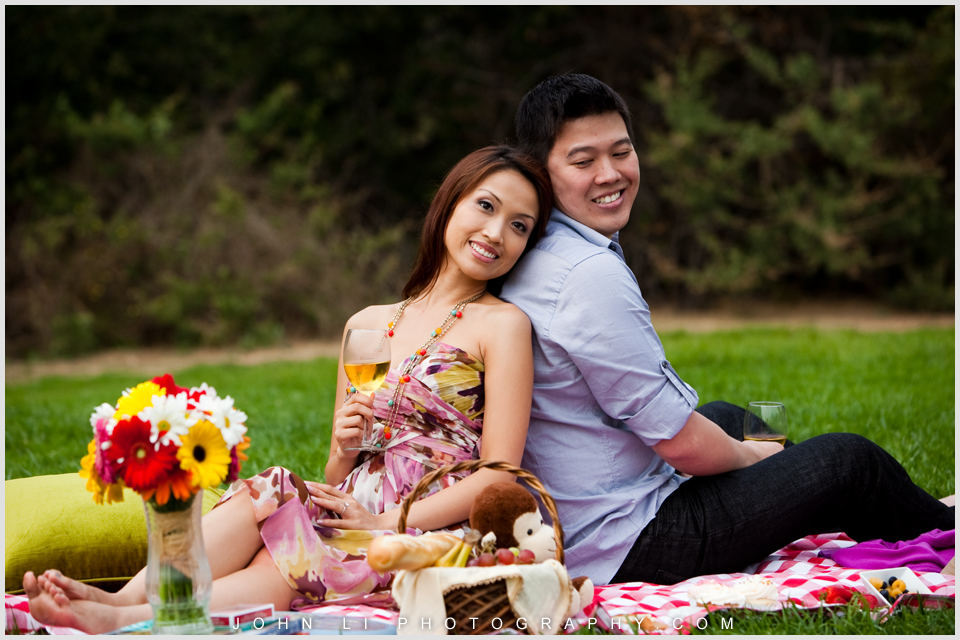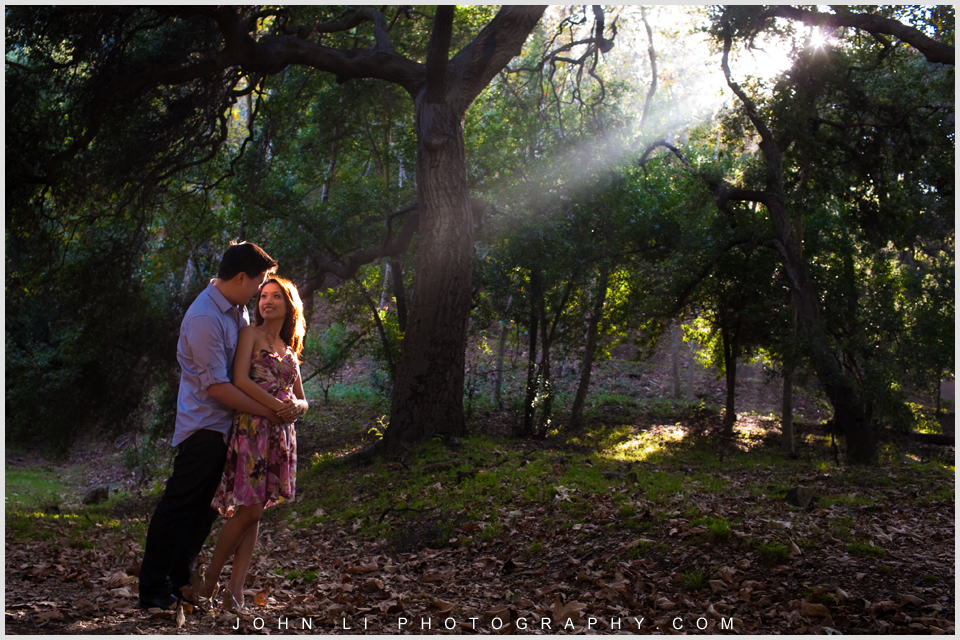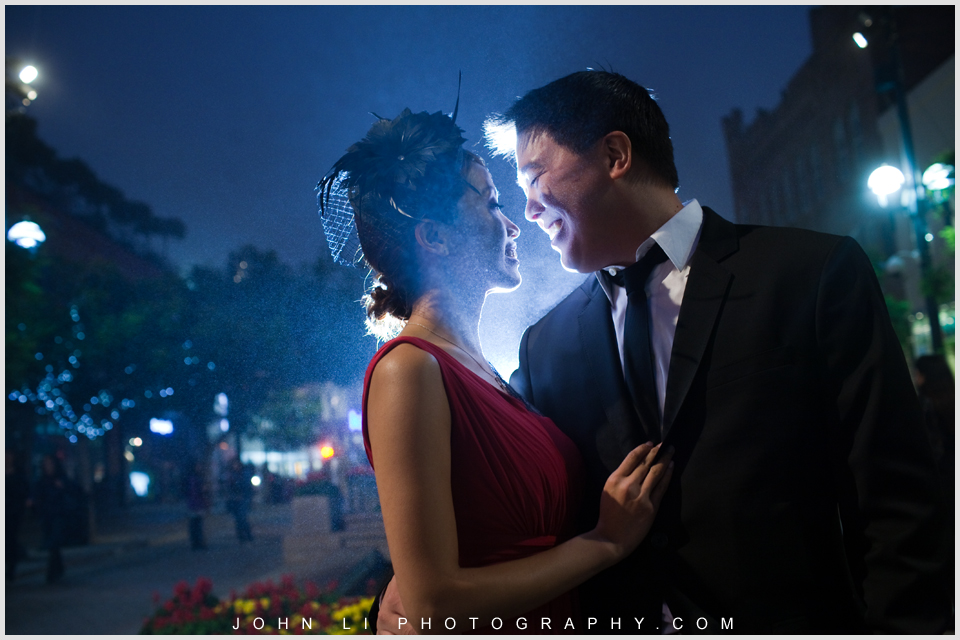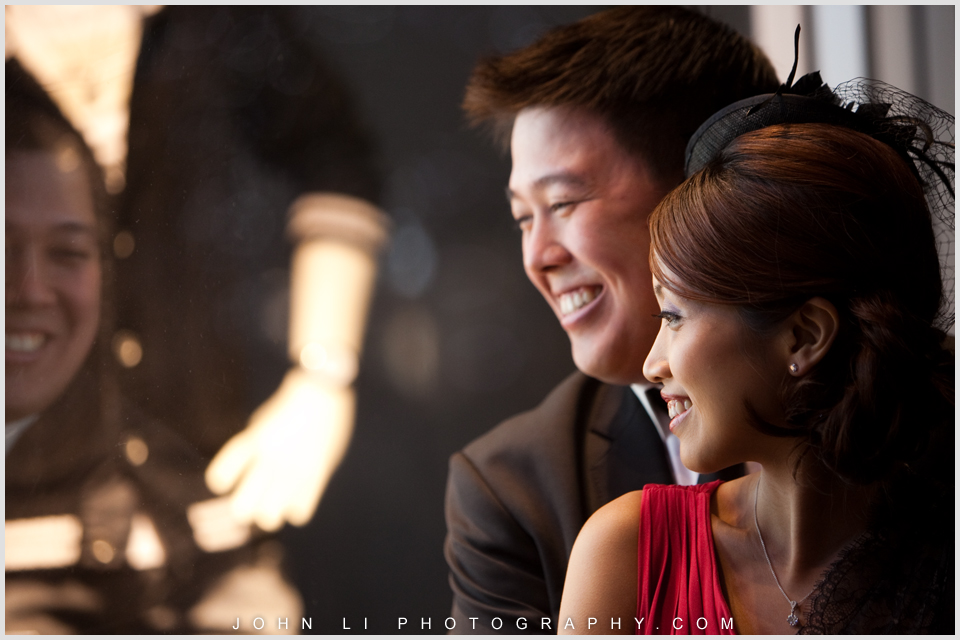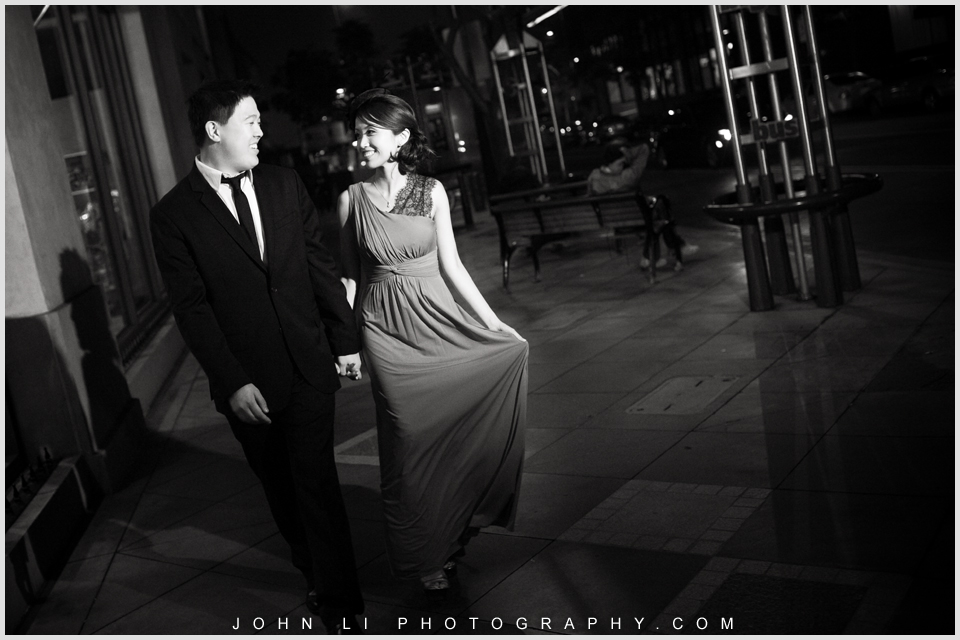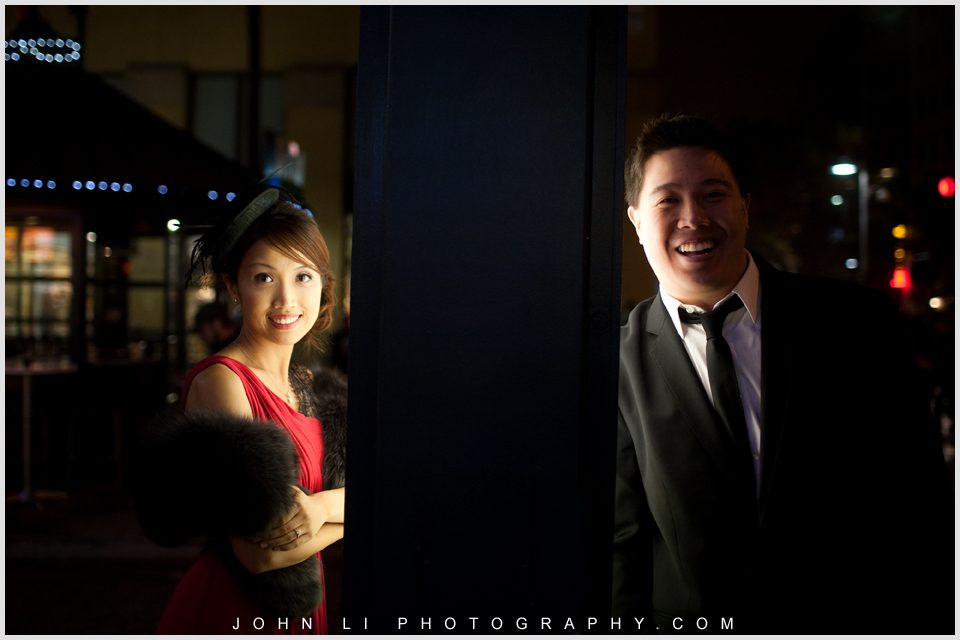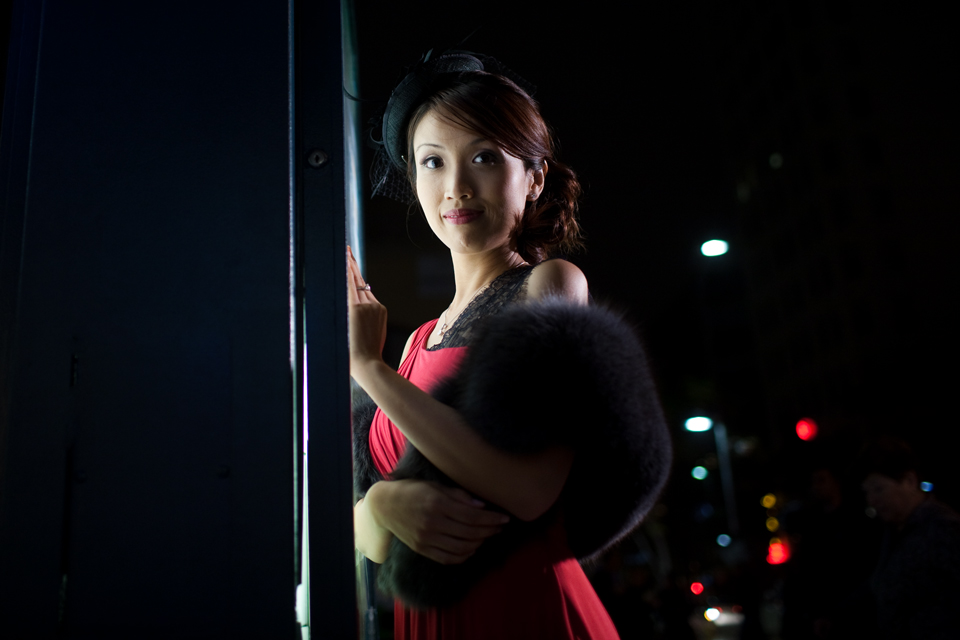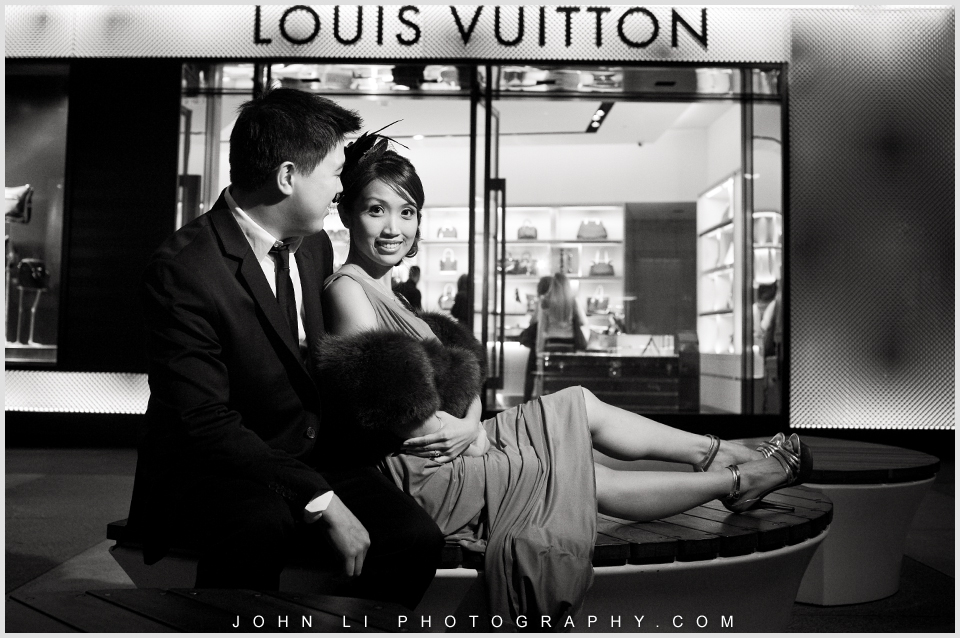 Photo Tip for Temescal Gateway Park: Start your e-session 3 hours before the sunset, because of the mountain blocks the light.
If you are interested in booking John Li  Photography for your wedding, please visit our contact page or call 8184489697
The online gallery is ready to view, please visit our
Client Area