Mission San Juan Capistrano Engagement
Mission San Juan Capistrano Engagement session last about two hours.  We start our session from 3pm which is the perfect time for engagement.I love the old California missions, and this one is one of the best. It was a Spanish mission in Southern California, located in present-day San Juan Capistrano. It was founded on All Saints Day November 1, 1776, by Spanish Catholics of the Franciscan Order. Named for Giovanni da Capistrano, a 15th century theologianand "warrior priest" who resided in the Abruzzo region of Italy, San Juan Capistrano has the distinction of being home to the oldest building in California still in use, a chapel built in 1782.
2 years ago I went to Mission San Juan Capistrano take some pictures for a travel Magazine in China. I was very impressed by the old architecture and history behind it. It was a challenge for the photographer  because of  it is so beautiful and so unique. Why Mission San Juan Capistrano Engagement Vantage Style ? After the photo shot i did a lot of photoshop on the images and try to much the style with the old look architecture…. This Engagement session included two location, the Mission San Juan Capistrano and Dana Point.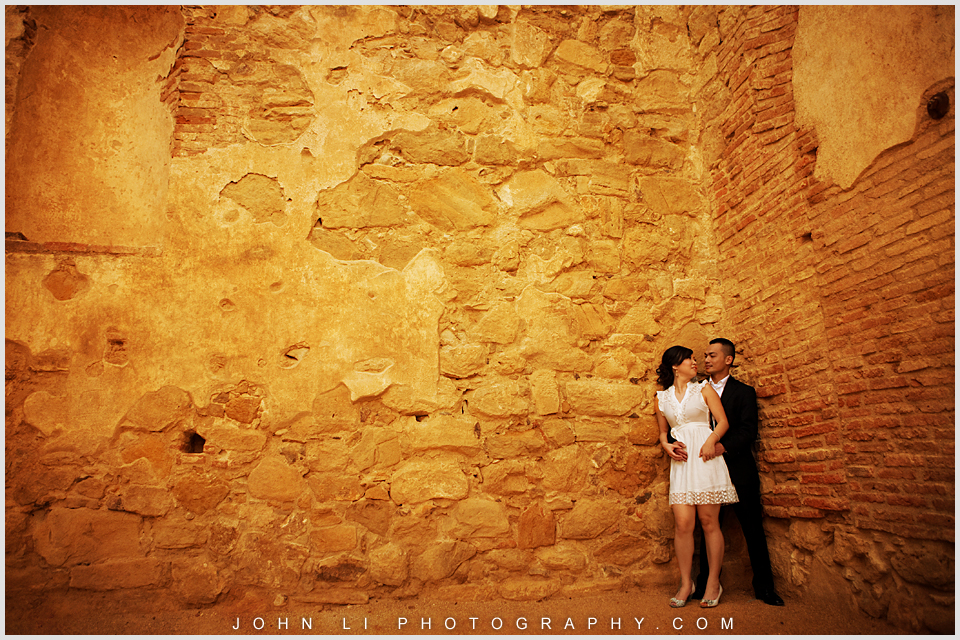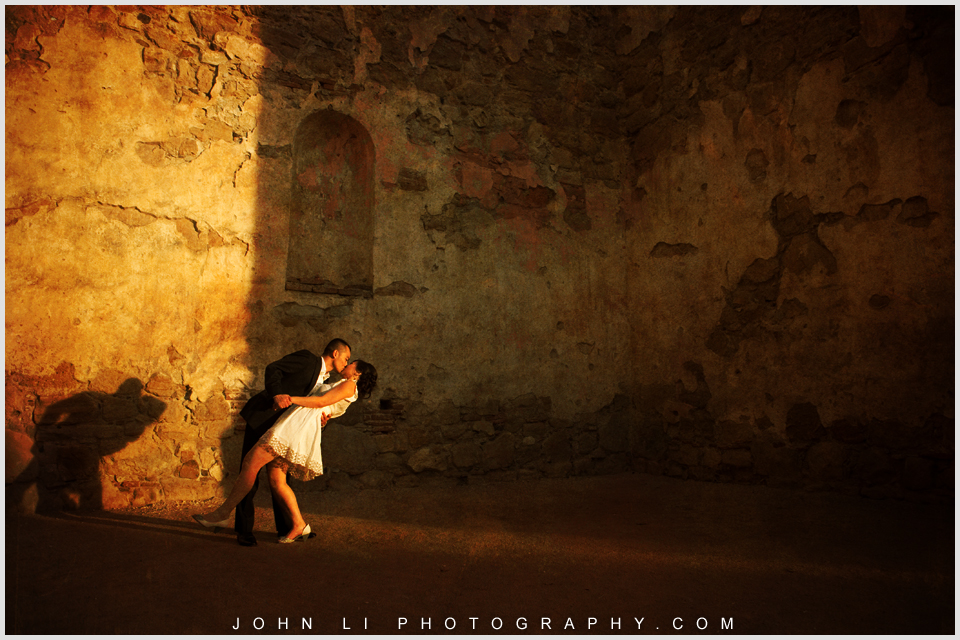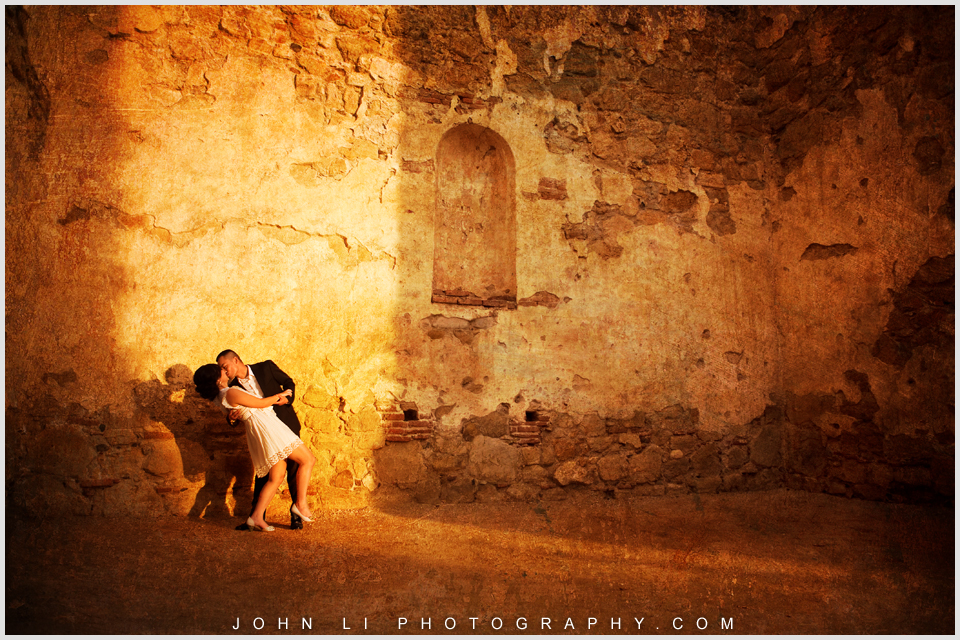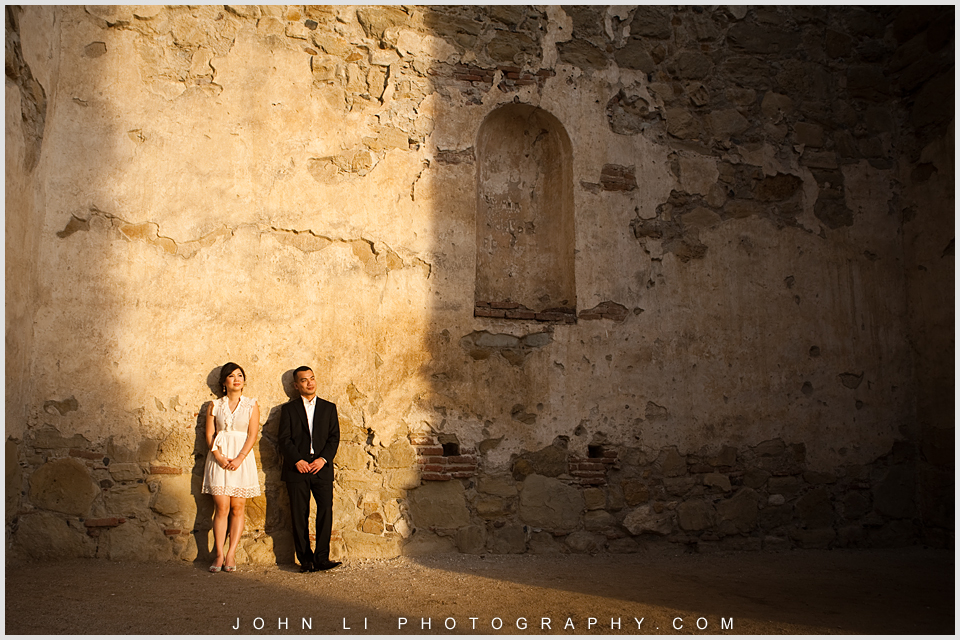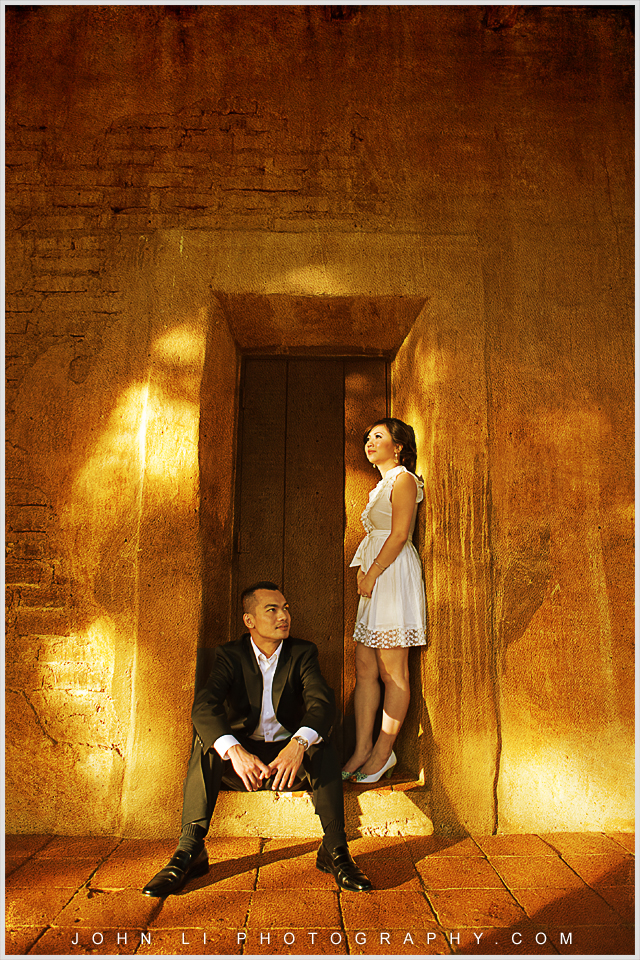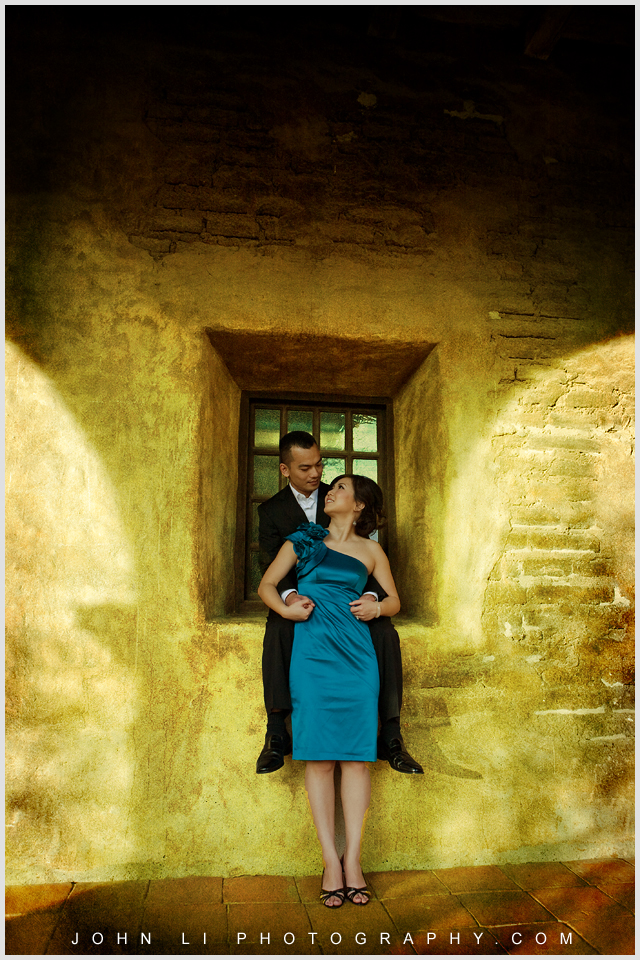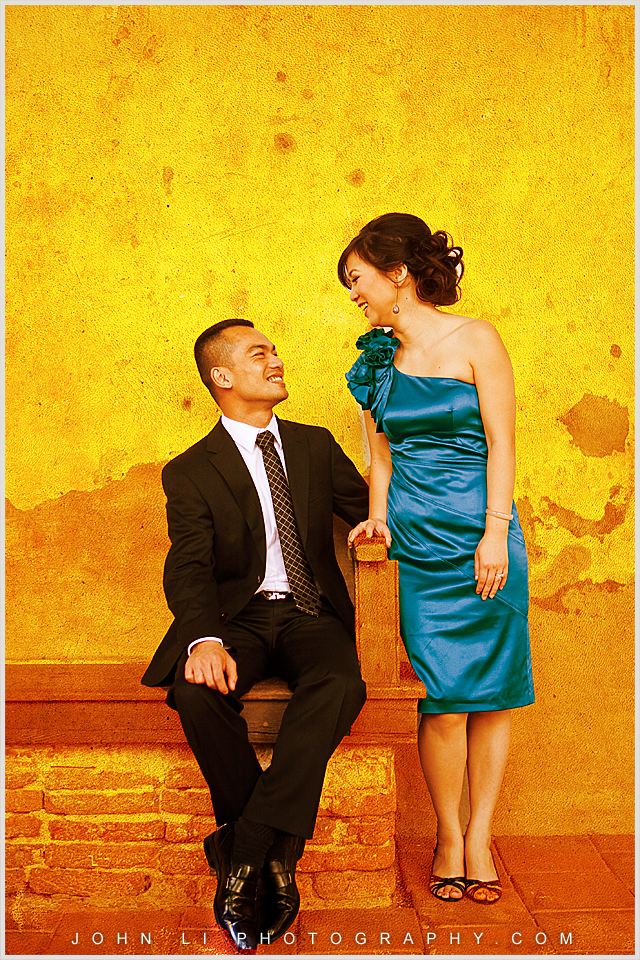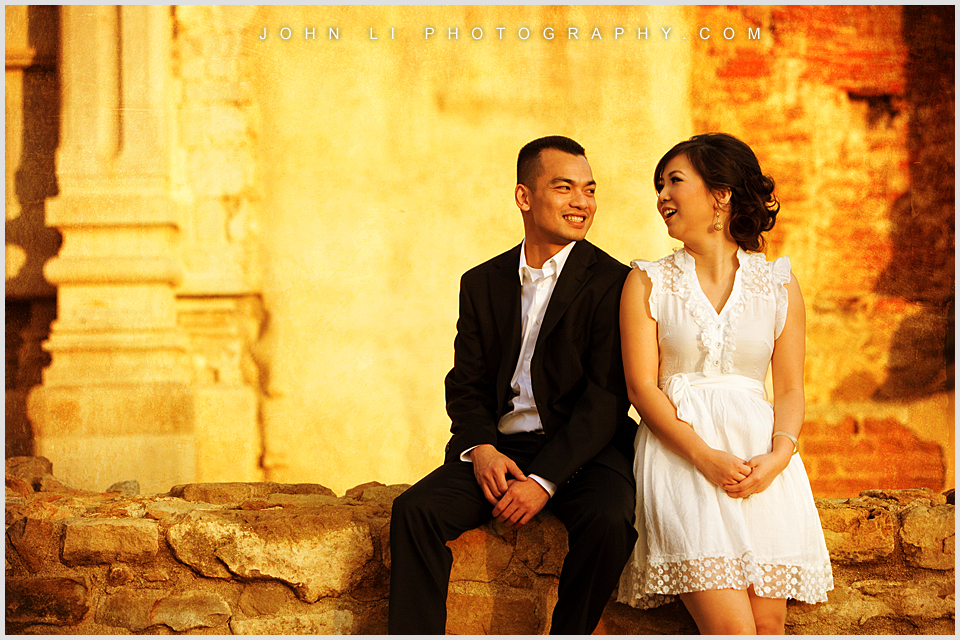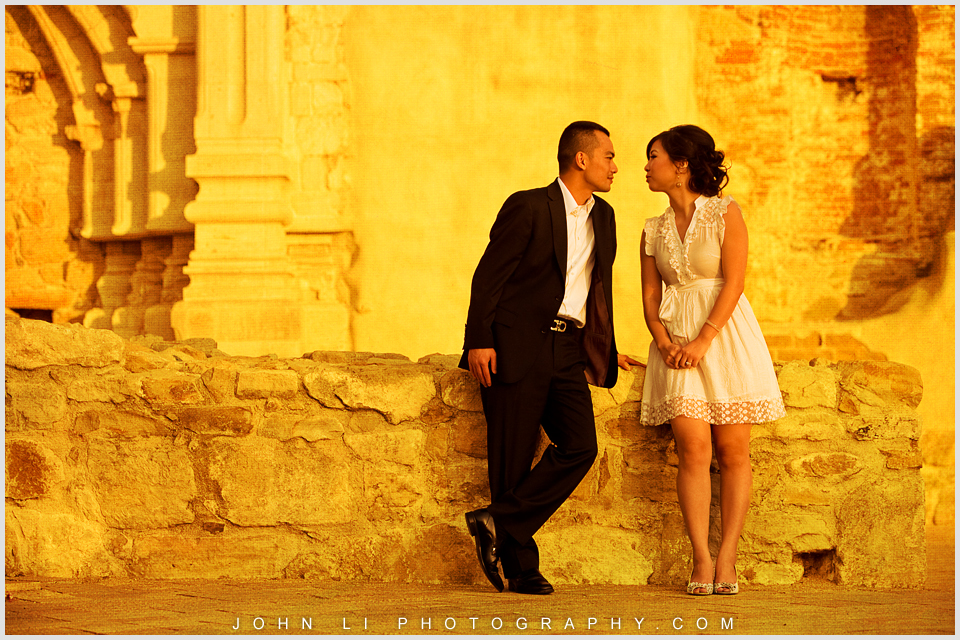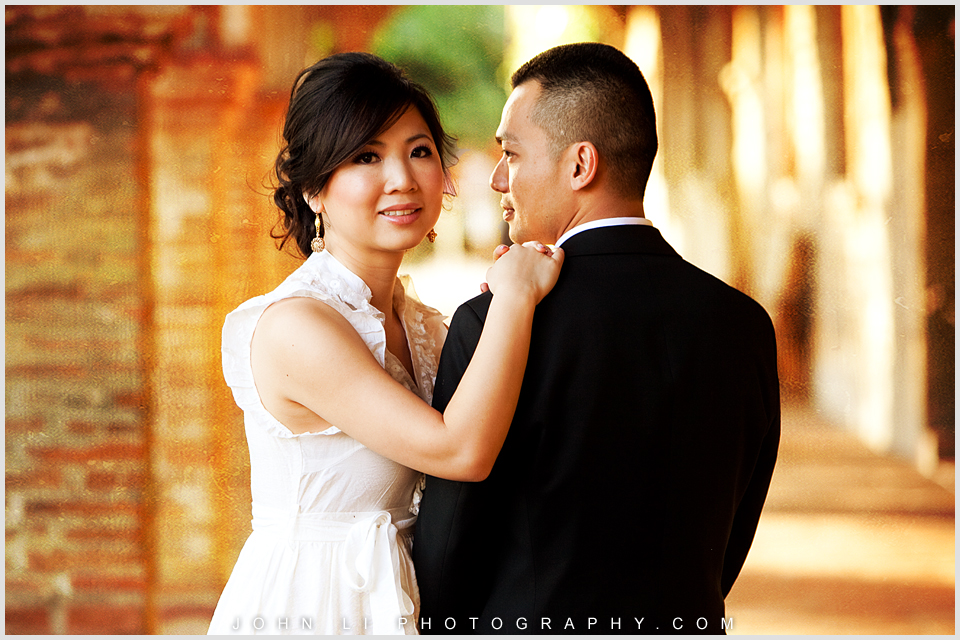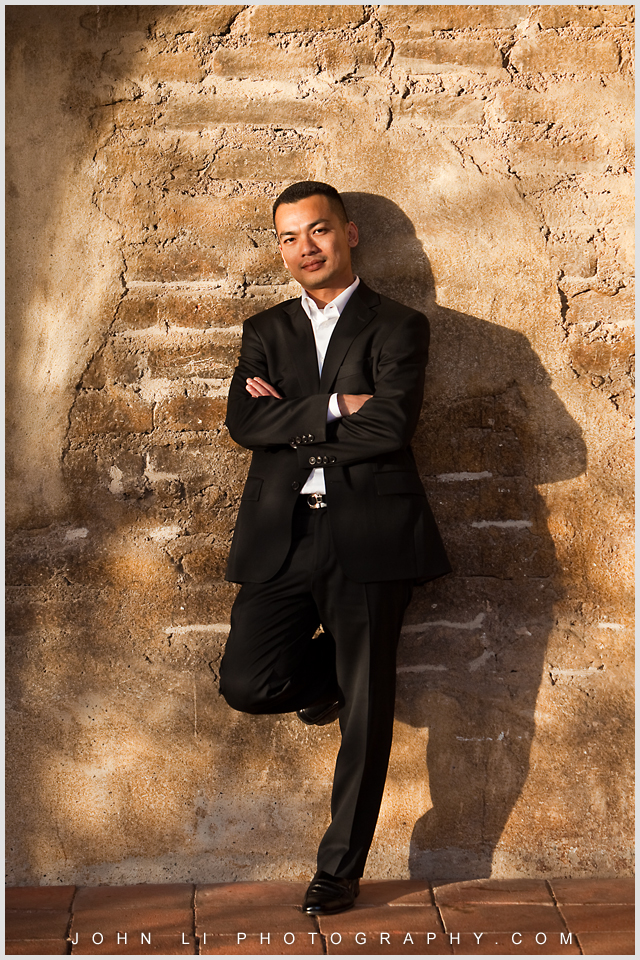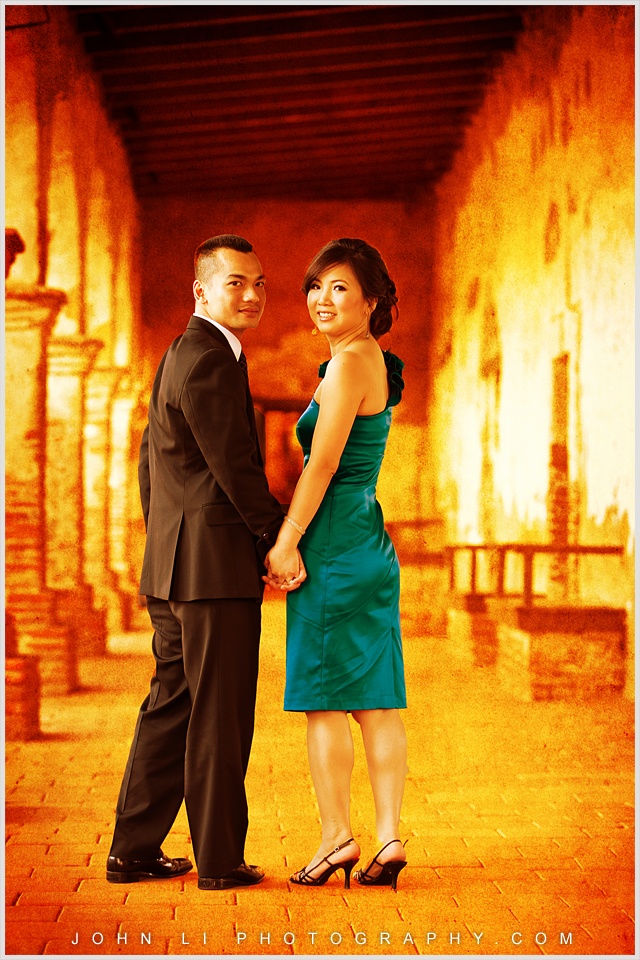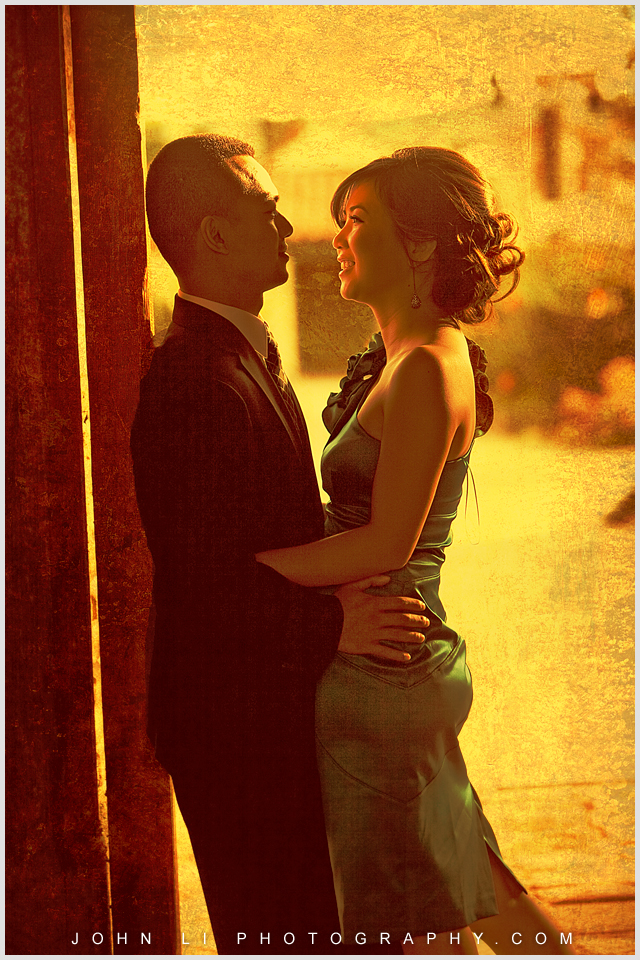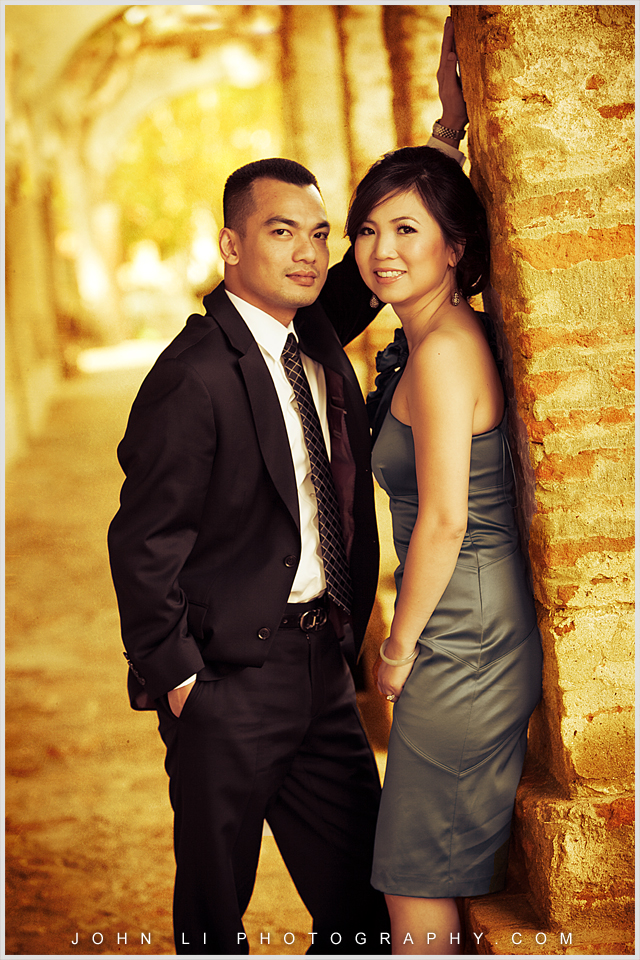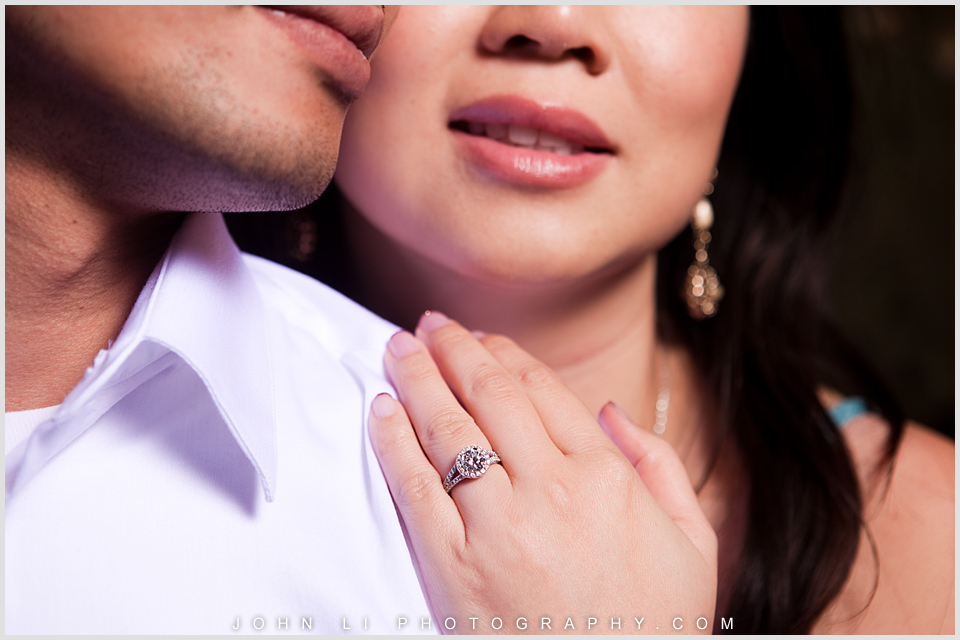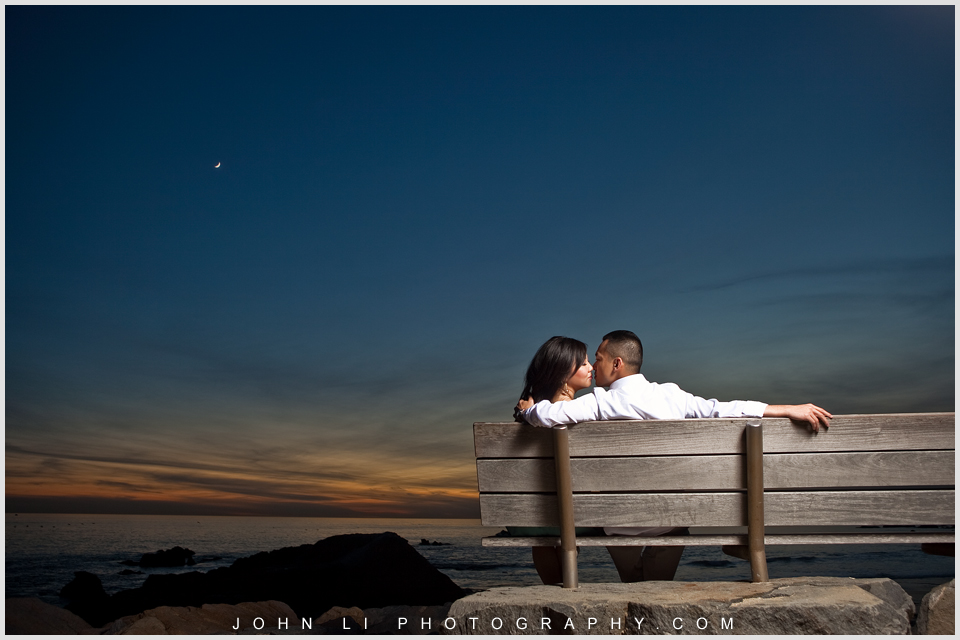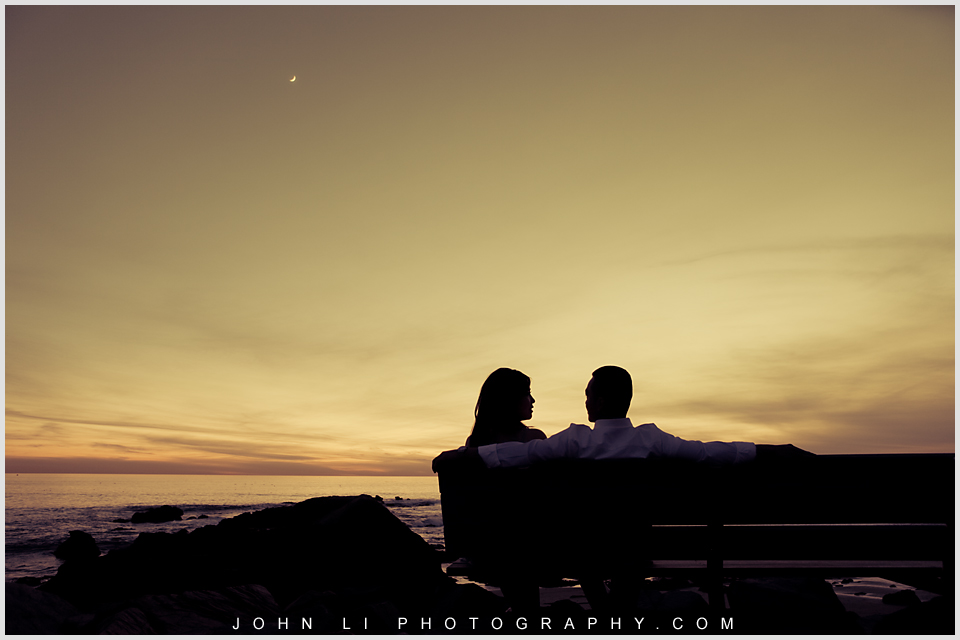 For more information about Mission San Juan Capistrano please visit its website.
Photo Tip: You have to make an appointment for professional  photo shot and pay a fee, and pick a weekday because of less people.
If you are interested in a Mission San Juan Capistrano Engagement Vantage Style session please visit our website .
They got Married!!  See some wedding photos please visit this post 
Link